SKU: BX020
The Moomins Lunch Box 02, square, morning mist
Tax included.
Shipping
calculated at checkout.
Product details
The Moomins Lunch Box 02, square, morning mist
The Moomins Lunch Box 02 is the perfect way to bring some fun and adventure into your daily routine. This square lunch box is not only practical, but it also has a beautiful morning mist color that will brighten up your everyday life.

With this lunch box, you can take your favorite meals with you on the go, whether it's to work, school or an excursion. It's big enough to hold a full lunch, but still compact enough to fit in any bag or backpack.

The Moomins Lunch Box 02 is made of high-quality plastic (PP), which is durable and easy to clean. It is also BPA-free and safe to use for food. Furthermore, the material is 100% recyclable after use.

So if you want a practical and fun lunch box that will make your everyday life a little more magical, the Moomin Lunch Box 02 is the perfect solution.
It is also perfect for storage and can withstand both a trip to the freezer and the microwave.
When unfolded, it fits perfectly into the dishwasher.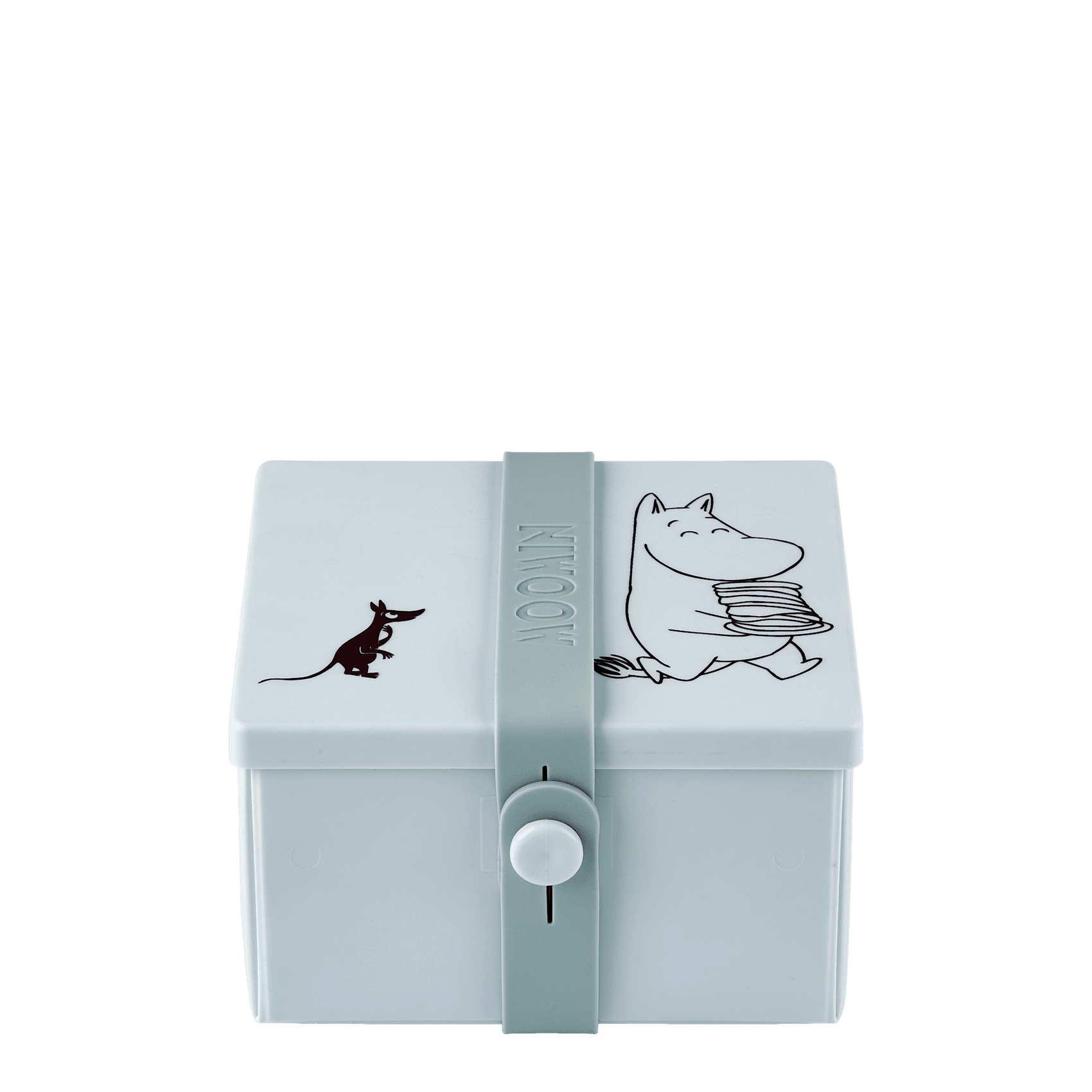 More information
Vendor: Dsignhouse x Moomin
Product title: The Moomins Lunch Box 02, square, morning mist