SKU: BX010
The Moomins Lunch Box 01, rectangular, morning mist
Tax included.
Shipping
calculated at checkout.
Product details
The Moomins Lunch Box 01, rectangular, morning mist
The Moomins Lunch Box 01 is the perfect way to bring a little fun and adventure into your everyday life. This rectangular lunch box in light blue is decorated with a beautiful Moomin motif that makes you happy every time you look at it.
This lunch box is made of high quality material that is durable and easy to clean, making it ideal for everyday use. It's also roomy enough to store a healthy and nutritious lunch, so you can stay energized and focused throughout the day.

The Moomin Lunch Box 01 is not only a practical and functional lunch box, but also a stylish addition to your everyday wardrobe. So whether you are on your way to work, school or an excursion, this lunch box will be your faithful companion.

It is also perfect for storage and can withstand both a trip to the freezer and the microwave.
When unfolded, it fits perfectly into the dishwasher.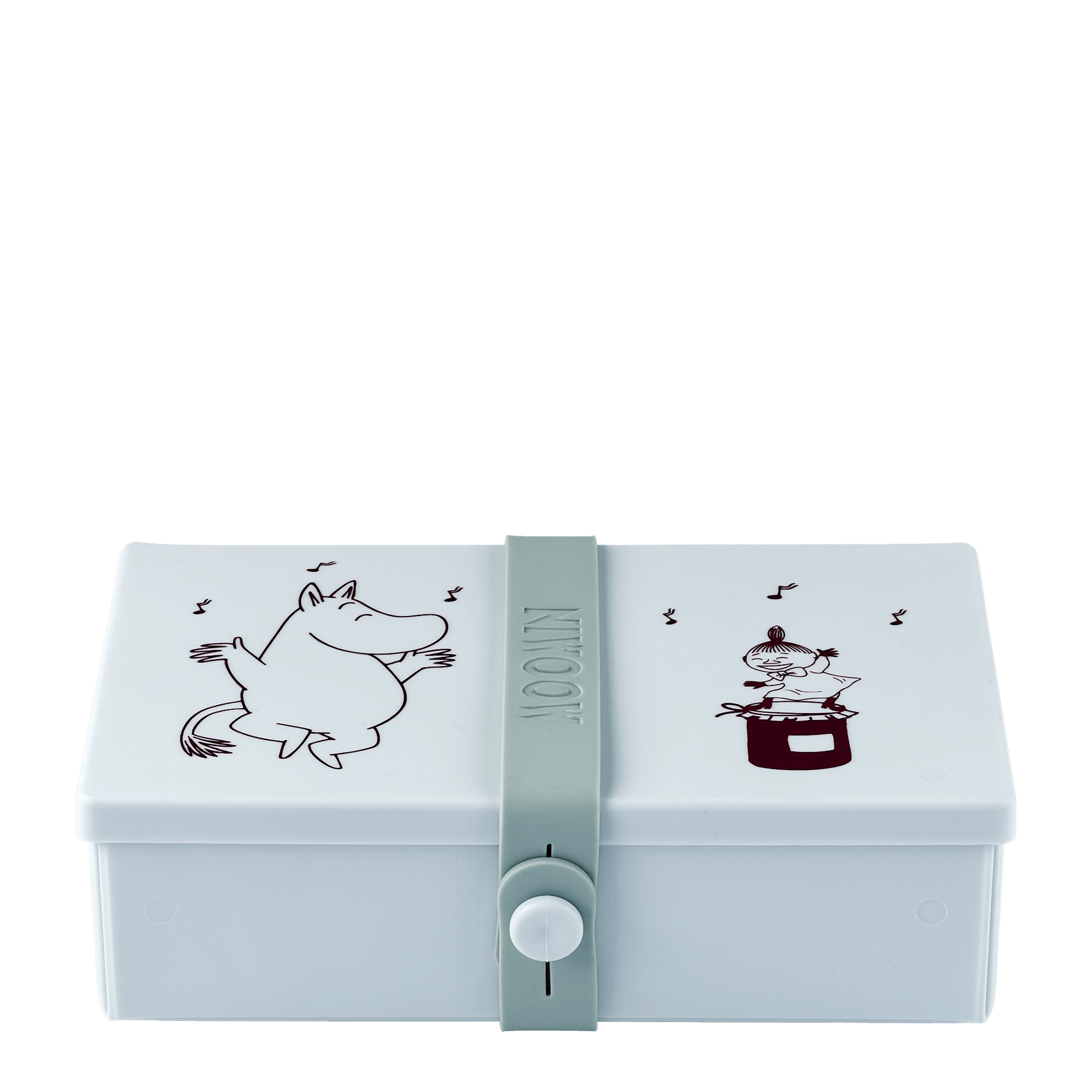 More information
Vendor: Dsignhouse x Moomin
Product title: The Moomins Lunch Box 01, rectangular, morning mist